Hey everyone it's Travis again.  Yes, I realize we are supposed to not be counting calories, but here's my WIAW style recap of my 5,000 Calorie Day.  Since you are curious I posted my weight gain at the bottom.  But I know your first question is going to be why.  The short answer is I've been eating a caloric deficit recently, and need to have a metabolism boosting day.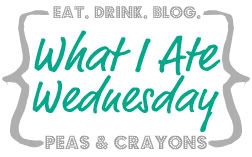 Some people live in a caloric deficit.  I'd guess there are quiet a few of you that can't remember that last time you weren't trying to burn more calories than you ate.  Regardless of the popularity of
Set Point Theory
currently, it's pretty widely accepted that
a constant caloric deficit will lead to reduced metabolism
.  Which means the longer you "diet" (verb) the more difficult it is, because you need to be consuming less and less as your body adjusts your new diet (noun).  THEN when you are done "cutting", your metabolism is so broken down and weak, you can't eat half what most people eat without gaining weight.  Sound familiar?
There's a solution!
You need to be actively combating this.  What's the point of getting to your ideal weight if the rest of your life you can only eat salad (with the sad fork-dipped-into-the-dressing-first method)?  In fact I've actually got the exact opposite thinking.  Back when I wasn't cutting, I'd eat my 1300 calorie nightly ice cream bowl…well, nightly.  I'd like to get to the point where I can eat 3,000 calories a day and maintain my weight.  Then when you want to cut you drop to the extremely deprived level of 2,500 calories per day.
So without further ado, here's my WIAW – The 5,000 Calorie Metabolism Boosting Day!
Breakfast – 2 eggs over easy, 2 biscuits and gravy, 2 sausage patties ~ 1,230 Calories (Not counting the bites of Lindsay's pancake I tried)
——–
Katie's Kraut Burgers (Lindsay took umbrage with myfitnesspal's estimate of 272 per burger so I'm only counting 2 of them) ~ 544 Calories
——–
Second Lunch – Van's Flax Waffles with peanut butter and The Laughing Cow cream cheese (a Blend sponsor)~ 540 Calories
——–
Quick Snack – Newton's Fruit Thins with peanut butter (I had 6 plus some Justin's Vanilla Almond Butter – another Blend sponsor!) ~ 310 Calories
——–
Dinner – 4 eggs with grilled chicken and cheese ~ 710 Calories
——–
More Dinner – Chocolate Chip Clif Bar ~ 230 Calories
——–
Post Dinner Snack – Cinnamon Roll ~ 200
——–
Ice Cream ~ 1,250
——–
So:
1,230 – Breakfast
544 – Second Breakfast
540 – Waffle Lunch
310 – Lunch Dessert Newton Fruit Thins
710 – Dinner Eggs
230 – Clif Bar
200 – Cinnamon Roll
+     1,250 – Ice Cream

5,014 – Total for the day
Weight Gain:
Now the part for which you've been waiting with breath that is bated…(First, obviously since it's Wednesday I didn't eat this on Wednesday.  I actually ate this on Saturday.)  On Sunday morning, I weighed 4 pounds more than on Saturday morning.  I'm actually back under my Saturday number as of this morning.
Question:  What would YOU eat on your 5,000 calorie day?