How about a recipe and a giveaway to start off you week RIGHT!  That sounds fair to me.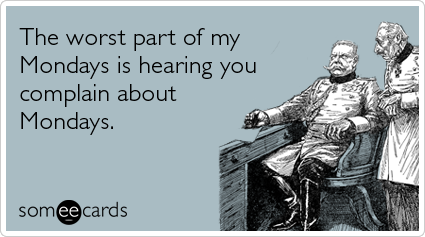 Mondays are blah.  Giveaways and food are quite another story.
First, the recipe. 
This might be a FIRST for Lindsay's List.  I rarely share my food creations and, well, you're welcome for that!   Honestly, they're rather Frankensteinish, often lacking in taste and shape.  Travis can attest.  He's my guinea pig.  And the thing is – my failed creations don't stop me from experimenting.  We've always got some sort of protein ball or sunflower butter bar hanging around.  The freezer is full of stuff.  I aspire to be this girl, but more closely resemble Lucy Ricardo. 
But I've finally made something you just have to try.  No, seriously.
Made with my favorite protein powder, these protein balls are worthy of your time.  Optimum Nutrition just came out with a new protein powder, Performance Whey.  It's  "quick dissolving", meaning that you can mix it with a mere THREE ounces of water or milk and take a shot of protein (which I've done.  A LOT.).  
I knew I had to use this powder in a baked good.  And that's how Lindsay's Protein Cookie Balls were born.
Protein Cookie Balls

(low sugar, high protein – makes 24 balls)
Ingredients:
1/4 cup butter or margarine (I use Brummel & Brown)
1/2 cup natural peanut butter
1/2 cup sunflower seed butter
1/2 scoop Optimum Nutrition Performance Whey Protein Powder
1 cup whole wheat pastry flour
1 tsp. baking powder
1/2 tsp. baking soda
1/4 tsp. salt
1 cup semi-sweet chocolate chips
~1/4 cup liquid egg whites
1-2 packets of stevia
Directions:
Cream butter and nut butters together.  In separate bowl, combine protein powder, flour, baking powder, baking soda and salt.  Slowly add to dry mixture to nut butter/butter combo.  Use egg whites (or almond milk) if needed to help mix.  Fold in chocolate chips and stevia.  Scoop onto ungreased cookie sheet.  Bake for 8 minutes at 325 degrees.
**Note – DO NOT overcook these!!  To prevent the balls from being overly dry, 8 minutes is the maximum cook time!**
Low sugar, high protein.  Little balls of heaven!
GIVEAWAY TIME
The folks at Optimum Nutrition think that you should make these cookie balls yourself**.  Using their new Performance Whey! 
TWO WINNERS!  Each will receive a 2 pound tub of O.N. Performance Whey!!
To Enter:
Leave a comment below, telling me how you use protein powder.
BONUS ENTRIES – please leave a separate comment for each entry!
Tweet the following:
@lindsays_list is giving away TWO containers of @Team_Optimum's new Performance Whey!!  Enter here: http://wp.me/p1Mp21-1M0
Share this post on Facebook – Simply hit the FB share button below.
Post on Optimum Nutrition's Wall – Go here and tell them Lindsay's List sent you!
Giveaway will run until Thursday night at 11:59pm – I'll announce the TWO winners in Friday's post!
Best of luck!  Happy, happy Monday, my friends!
**Don't forget about Tuesday Trainer this week!  Theme = TABATA!  Go here for more info!**
splendid…lindsay
**Optimum Nutrition sponsored this giveaway.  All opinions are 100% mine and I received no compensation.