5-6-7…Time.
(Are those the words?  Time?  I honestly didn't give it that much thought.  Someone correct me if I'm wrong.  That's the way I always sing it.  Gloria and her sweet, sweet Sound Machine…ahhh.)
It's Friday.  I'm still not feeling the best, but I'm pushing through.  Mom and I are headed to Asheville to shop for some workout clothes.  Dragging this girl along:
Yesterday, I taught two classes and they actually helped me feel better (one was at 11:30, the other at 5:30pm.)  Then, an hour after the classes, I felt hot and feverish again.  ??? 
I'm not sure what's going on, but I HAVE to feel better tomorrow.  Mr. Board says I have 12 miles on tap!  Plus, I promised a friend I'd help her move and I want to be helpful, not someone getting in the way!  Bah!!
Enough complaining.  Let's get back to those numbers!
ONE…
..Tuesday Trainer theme that I needed to post yesterday, but didn't.  I blame the snot.  Anyhow, the theme for this week's Tuesday Trainer is "My Go-To Stretch"!! 
We all know stretching is one of THE most important parts of a well-rounded fitness regime, but we don't often make time for it!  I want your "go-to" stretch – your favorite, the one you make time for!
Here's mine: 
For tips on how to upload your Tuesday Trainer submission, go here!  And remember to introduce yourself! Deadline for submissions is Monday, the 27th, at 8pm EST.  Looking forward to see what you've got!  <-like a broken record.
TWO….
..scoops of Optimum Nutrition's new Performance Whey protein powder that I use on a DAILY basis!! 
You simply MUST try this brand.  It's my favorite!  Stirred into 0% Chobani is my current "go-to" late-night snack!  Be on the look out for a GIVEAWAY in the coming weeks!
THREE…
…weeks until the Georgia 1/2 Marathon!!  Thinking about that makes me slightly nauseous.  Not because I feel unprepared, but more so, because I kinda just want to run the race without really "racing" it. 
Sad to say, but the pressure of "the blog" might not allow me to do that.  Sure, I'll say that I don't care about my time, but in reality, when I get going, I just KNOW I'll compete.  I am who I am.
FOUR…
..posts that you should check out!
FIVE…
…winners of the BLEND Retreat Ticket Giveaway (randomly chosen, thanks to Random.org) are…
Shanna Day
Maria Arellano
Woot! Woot!  Ladies, I'll refund your ticket later today when I get back into town!!
SIX…
..-ty nine degrees!  THAT's how flippin' hot it was here yesterday!  In February. 
I'm fairly certain that, just as we get nostalgic about the Blizzard of '93, 2012 will be the "Year Winter went missing".  I'm secretly hoping it will snow at least a few times before Spring – like A LOT of snow!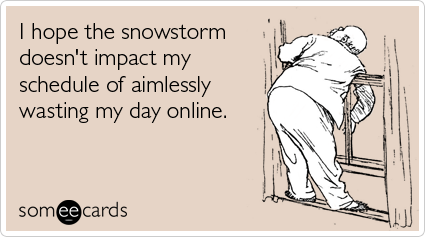 Sometimes I need for the weather to make me slow down and take a day to stay in my pajamas. 
SEVEN…
…the number of times I "woot woot"-ed after seeing that Henry and Clara made Chobani's Facebook page!
Those are MY kids!!
—————-
I think we did all the numbers…1-2-3-4, come on baby, say you love me.  5-6-7…
TIME for me to go.  Happy Friday, friends.  Happy Friday!
QUESTION:  Favorite season?  Me – Fall!  The leaves crackling, the dry air.  Wearing turtlenecks and suspenders….
splendid…lindsay