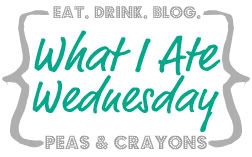 Want to know something?
I'm pretty horrible at cooking.  Like really, really bad.
(I've got the charbroiled pieces of apple pie still in my oven to prove it.  Side note – must clean oven….or not…maybe retire from cooking altogether.)
So when my church family offered to bring us meals after Porter was born, I GLADLY accepted.
There's just something so special about a friend bringing over a meal – feels like all is right in the world.  Sweet fellowship and food mixed together into a blessing.  I just love it.  And as bad as I am at cooking, I always try to return the favor when a friend needs a meal.  Receive a blessing by BEING a blessing – it's the best feeling.  Here's just a short sampling of the meals we've received in the past two weeks – I haven't cooked a single meal since we've been home from the hospital (!!!).  Again…so blessed!
QUESTION:  Have you ever brought a friend a meal??  Received a meal?
splendid…lindsay