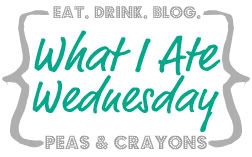 After a week of every day rehearsals and then a trip to Vegas, our fridge and pantry looked like something out of The Walking Dead last week. 
Bone barren.
And unlike the Walking Dead, my family actually likes to eat
real food
.  So a trip to the store was made and I thought I'd share what I bought.
Friends and clients often ask me to show them how to grocery shop.  I've even "trained" a few clients IN the grocery store – instead of working out, we meet at the grocery store and we walk up and down the aisles.  Most people just don't KNOW what to buy when it comes to healthy eating.  In fact, I recently ran into a newer client at the store and she was quite proud of her shopping cart – it was full of "healthy, low fat" items <-her words, not mine.  When I looked inside, I saw nutrition bars, "low-fat" white bread, "low-fat" snack mix, yogurt covered raisins, etc.  No veggies.  No fruits.  No lean meat.  I told her I'd bring her shopping with me next time. :)
Anyway, here's what I bought:
Shopping List (if marked through, that means it either wasn't on sale or I had to go to a different store.)
Apples
Bananas

Clementines

Grapefruit
Berries (if on sale)
Spinach
Beets
Broccoli
Spaghetti Squash
Carrots
Avocado (x3)

Naked Juice for Kombucha

Prunes
Figs
Dates
Lean Ground Turkey

Lean Ground Beef

Chicken Breast

Eggs (x2)
Egg Whites
Roasted Almonds
Natural Peanut Butter
Unsweetened Vanilla Almond Milk
Soy Crisps

Bragg's ACV

Nature's Path Cereal
Brown Sugar
For H & C
Mac N Cheese

Baby Carrots
Cereal
String Cheese
The Haul:
Clockwise from the top: Blue Diamond Unsweetened Vanilla Almond Milk, Organic Whole Milk, Free Range Eggs, Cage Free Liquid Egg Whites, 99% Lean Ground Turkey, Golden Delicious Apples, Beets, Lemon, Carrots, Bananas, Strawberries, String Cheese, Baby Carrots.
Clockwise from the top:  Figs, Dates, Shampoo, Natural Peanut Butter, Soy Crisps, Green Pepper, Avocado, Grapefruit, Wasabi Edamame Hummus (yum!), Luna Bars, Albacore Tuna, Low Sodium Almonds.
Clockwise from the top:  Nature's Path Millet Rice cereal (my favorite!), Mom's Best Toasty O's, Triscuits, Quinoa, Broccoli, Ginger Aid tea.
Check out how much I saved with coupons and my bonuscard! $41.09!  Go here for my couponing tips!
Let me be frank here – I'm not always a saint in the grocery store, but it isn't because I'm "nutrition-ignorant." Sometimes I simply choose to look the other way and grab the yogurt covered raisins. There's an important difference there.  I think that we can EDUCATE people about how to eat healthier, but then it's up to THEM whether or not they choose to put that education into PRACTICE.  Same goes for fitness – I can meet with a client 2 times a week, but what really makes the difference in their body composition is how they PRACTICE the education that they receive from me.
I suppose practice really does make perfect.
QUESTION:  How often do you grocery shop?  Do you coupon?
splendid…lindsay