Welcome to the 25th edition of Tuesday Trainer! 
This week,
we're resting
.
It couldn't have come at a better time, honestly.
With all the miles I've been logging, teaching classes, training, Tina's Bootcamp and just being a mom and wife, I've felt RUN DOWN lately! 
I'm trying to get better at saying NO to more things, but I'm finding that to be a real challenge.  My patience is dwindling and my energy levels are lower than normal. I'm not complaining – just trying to be truthful.  I actually find that I go through cycles like this every 6 weeks or so.  I'll have an off couple of days or a week and feel frazzled.  Then, all of the sudden, I start feeling more in control.  Like I can breath again.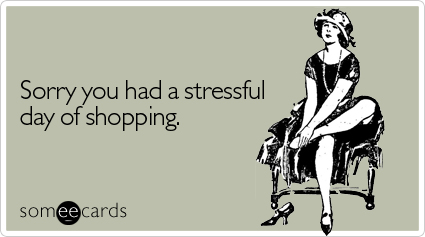 That's actually my question for you all today – Do you like being in control?  Or are you more laidback?  Are you good at saying no to things?
(It's pretty obvious what I'd answer to all of those.  This blog could easily be named, "Lindsay's Type-A, Gotta-be-in-control List!)
My new goal = say no to more things and find joy in SIMPLICITY! 
Oh, and take more rest days! 
See…like I said – a very timely theme!!
So I asked our "trainers" to answer a set of questions:
**Do trainers prefer personal training or group instruction and why?
**What inspired you to start working out?
**What would you tell a friend who says they don't have time to be active?
**What is your most embarrassing workout story?
**What team do you pick to win the NCAA Championship?
My "Meet Your Trainer":
GO HEELS!!
So let's highlight our trainers, shall we?
Meet Your Trainers!  (in abc order)
Angela, happyfitmama
———–
Ashley, vibrantlifehealthandwellness
———–
Bonnie, lifetothefull
———-
Casey, dailydoseoffit
———–
Heather, betterwithveggies
———–
Katie, yesiwantcake
———–
Kristin, STUFTmama
———–
Lindsay, cottercrunch
———–
Maria, sosheran
———–
Rebekah, bexlife
———–
Tamara, fitknitchick
———–
Thanks to all my trainers for participating!!  I think hearing everyone's basketball picks was my favorite part – bloggers don't seem to have a clue about sports!
And thank YOU for reading!!  If I'm looking to take on less things, reading blogs is usually the first to go.  So I'm so very thankful that you take time, even if it's 2 minutes, out of your day to come to my little corner!!  I don't say it enough – I'm very thankful for my readership!
QUESTION:  I already asked it.  Go back up and find it!
splendid…lindsay