**Enter to win a FREE Dirty Girl Mud Run Entry ($65 value)!!**
Happy Tuesday!!  Just your ordinary Tuesday.  Nothing special or lovey about today.
I sometimes have the urge to scream, "Wait, what day is it again?" on Valentine's Day.  Namely because it's just SO shoved in our faces.  The hearts, the cards, the roses (I hate roses!), the chocolate (I love the chocolate!)…it's all just a little too much.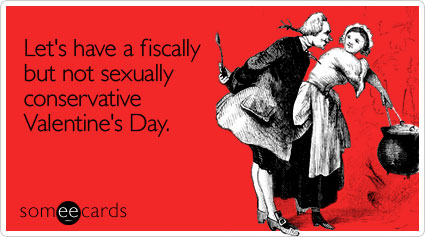 Don't get me wrong…I'm no Valentine's scrooge, but I stand firm on the "Tell someone you love them everyday, not just this particular (card/chocolate company-manufactured) holiday" side of the whole holiday debacle.
I'm also a bit of a V-day candy snob.  I only like the orange-flavored chalk hearts!  Oh, and any chocolate that comes in a cheap heart box is probably gross.
That doesn't stop me from taking a bite out of every.single.one (quality control), but usually, they're yucky.  Give me a Reese's heart and I'm good to go. 
While I don't really celebrate Valentine's Day in the traditional sense, I did feel compelled to make today's Tuesday Trainer just a little bit special.   So this week we're doing PARTNER MOVES!!
(Celebrating love AND discriminating against singles in the process. Isn't that kinda the point? ;) )
I must say, the submissions were… hilarious!  I loved the sexual innuendos and banter that went on between the couples. 
I definitely "felt the love".
Bonnie
even recruited some of her clients to join in!
Now, grab a partner, your Whitney Houston playlist, and let's get to work!  (This week's workout title should be "sung" to the tune of Whitney's "I Wanna Dance With Somebody"…now try getting that out of your head.  Not gonna.)

The Moves
Standing Torso Twist – ME
—————
Partner Throwdowns – Olviya, olivehealth
—————
Flexibility Partner Stretches – Rebekah, bexlife
—————
Partner Ball Crunch/Toss – Lisa & Maria, healthydiaries
————–
Walking Plank with Handslaps/Partner Throwdowns – Lindsay, leangreenbean
————–
Partner Throwdowns – Heather, betterwithveggies
————–
Wheelbarrow Pushups – Katie, raisinsandapples
————–
Partner Pushup with High Five – Kristin, STUFTmama
————–
Partner Hand-Clap/Plank with Shoulder Tap – Bonnie, lifetothefull
————–
Wonderful week, ladies (and gents!!).  Actually, I want to ESPECIALLY thank the partners this week for succumbing to their nagging trainers participating!!  Come back this Thursday when I'll announce the next theme – we'd love to have you!!
Happy Love Day everyone!  Spread it all around.  Smile.  Hug.  Dot your i with a heart.  Give somebody a bag of orange-only chalk hearts.
QUESTION:  Do you celebrate Valentine's Day?  If so, what'd you get/give??
splendid…lindsay